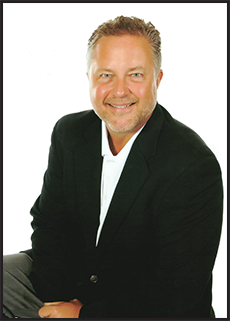 Who is Bob Bolton?
As the Host of Tee Time Florida my desire to create, produce and share our experiences with our on-air viewers and online visitors is a labor of love.  I was introduced to the game of golf by a friend when I was 13 years old.  With the support of my parents, some very valuable early lessons and the athletic desire to play well, I have been enjoying the game for the past 39 years.  I've been blessed to be able to attend 3 of the 4 Grand Slam tournaments, and I intend on going to the fourth (U.S. Open) soon.
I find the game an opportunity to compete with myself, not so much others, and enjoy the aesthetic beauty of the course itself.  I've made lifelong friends through the game, and had the opportunity to meet thousands of others because of it. The Team of professionals who work on the show and the site will be constantly striving to present the best experience for our audience.  We look forward to hearing from you and welcome your suggestions, ideas and feedback. To contact me – email bbolton@teetimeflorida.com
What is Tee Time Florida?
Tee Time Florida is about Golf in Florida. If you play Golf in Florida, or want to visit Florida to play Golf, you have come to the right place. On-air and Online our objective is to showcase everything about Golf in Florida. From Resorts, Courses and Communities to information about Products and Tips to improve your game. We will meet Young Guns, striving to improve their game and enjoy conversations with Celebrities that love the game. Online you will find opportunities to win Golf merchandise, lessons, rounds of Golf and trips to Golf destinations.
For more information about the show and to submit ideas, suggestions and feedback email – contactus@teetimeflorida.com